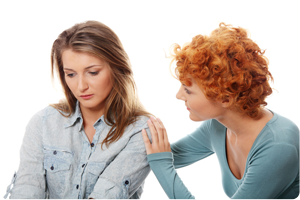 To provide support that encourages the safe expression of grief and loss and fosters each individual's resilience and emotional well-being. It reaches individuals from diverse backgrounds, and works with grieving families, adults, teens, and children through peer support, outreach, and education. We will offer several different types of support groups based off of the needs that are presented. Over time we will also work to establish a grieve response team that can be used.
We live in a society that often puts grief "in the closet", where grief and mourning are misunderstood and not quite acceptable. Mourning is the outside expression of grief. Unfortunately, someone who does not mourn outwardly is thought of as "doing fine", whereas someone who mourns openly is perceived as not being "over it". Have you ever heard someone say "Just get over it"?!
Our basic philosophy is that one does not get over grief, nor do we go around it. We must feel the pain, mourn the loss, and work through the grief. We do not profess to take away your pain; rather, we offer suggestions on how to go on living a happy and productive life.
We, here at HVOSC, validate emotions (and there is a wide variety), encourage tears, embrace memories, and assure people they are quite normal. Each person grieves differently and at their own pace, but what better way to work through grief than to do it with people who are experiencing similar feelings? Support groups can be invaluable in the healing process while sharing the common experience of loss. Our services include grief recovery support groups, one-on-one companions, and many other offerings for those who cannot attend a group. We try to form the support groups by similar losses, i.e. we would create separate support groups for loss of a parent vs. the loss of a child.
We appreciate the need for support and understanding long after the actual death. We strive to help people find hope for the future and an ability to learn to live with the "new normal" in a warm and understanding atmosphere.