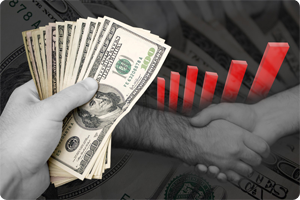 Your gift of publicly-traded securities will allow you to see your Legacy Gift in action today! Or a deferred gift, like a gift in your Will, will provide an opportunity to leave a lasting legacy and will enable Hospice Volunteers to continue to care for the terminally ill for many years to come!
What is a Legacy Gift?
A legacy gift is a planned, well-thought-out charitable gift that is provided to your favorite charity(ies), often through the transfer of assets, upon your death. Most of us do not have large amounts of money to give away from our current income, but many of us have spent our entire lives building our estate (property, house, investments, etc). Often referred to as a deferred gift, a legacy gift often passes to the charity after your death. Or, if you wish, you can provide a gift today and watch the impact that it has while you are still alive.
Legacy Gifts can take many different forms:
• A gift in your Will
• A gift of real property (i.e., real estate, publicly-traded securities, jewelry, art, etc)
• Proceeds from a life insurance policy, or
• Establishment of an Endowment
Is a Legacy Gift the Right Choice for Me?
Anybody can leave a Legacy Gift, not just wealthy people.
A personal legacy is one that echoes your values and has a lasting impact on the lives of others.
Questions you may want to ask yourself when considering your legacy might include:
• What values are most important to you?
• Is there someone that influenced you at some point in your life that you want to honor?
• Do you want to influence others by leaving a statement of your values through a legacy gift?
You can provide for your family and leave legacy gifts – it does not have to be one or the other. Each gift will provide a charitable tax receipt, which can be used to offset current income, or it may help to reduce taxes owed on your Estate, so that your beneficiaries receive more, and your Legacy remains intact.
How Can I Make My Current Dreams Come True and Still Provide a Legacy Gift?
By developing an Estate Plan to manage your savings and property during your lifetime, you can distribute your assets to your chosen beneficiaries throughout your life and upon death.
The first step in establishing an Estate Plan is to prepare a Will. Your Will is much more than a legal document – it reflects the principles that have guided your life. With the help of a qualified financial and legal adviser who has a background in Estate Planning, you can retain control over your assets, and distribute them in a manner that is both pleasing and tax-efficient.
Why Should I Leave a Legacy Gift to Hospice Volunteers of Somerset County?
If you believe that each person deserves to be in comfort and with dignity and you want to honor the life-limiting in our community, providing a legacy gift to Hospice Volunteers will be a way to ensure that enhanced end-of-life care will be available for many years to come.
By supporting the mission of Hospice Volunteers of Somerset County, you are embracing the hospice philosophy of, living until the very end.
Currently, there is no cost to access Hospice Volunteer care and no one is ever turned away due to financial situations. By providing a Legacy gift you will be helping to ensure that this practice is continued well into the future!
How Do I Leave a Legacy Gift to Hospice Volunteers of Somerset County?
You can plan your Legacy today by talking to our Fund Development and Marketing Coordinator. There are many ways to provide a significant legacy gift without impacting your daily finances.
• A Gift in your Will
• Gifting Stocks & other publicly-traded Securities
• Making Hospice Volunteers a beneficiary and/or owner of a new/existing Life Insurance policy
• Purchasing Gift Plus Annuities, provides income for the rest of your life, as well as providing a significant gift to Hospice Volunteers of Somerset County
• Transferring Property (such as real estate) or making Hospice Volunteers a beneficiary of your Retirement Plans
• Establishing a Memorial Endowment in a loved one's name
Most importantly, consult an accountant, lawyer or financial adviser to help you develop an Estate Plan that will allow you to include charitable gifts to your favorite causes, as well as provide security for your family's future needs. Also, discuss your intentions with your family – it relieves a lot of tension and families are often happy to support whatever is important to you.
We understand that the planning and provision of a legacy gift is a very private matter and that you may not wish to inform us of your intentions. However, we would love to be able to thank you for your generosity, so if you feel comfortable, we'd be happy to meet with you.
How Do I Establish a Named Endowed Fund?
Endowment Funds offer permanent financial resources because of careful investment management. A strong Endowment will ensure that Hospice Volunteers of Somerset County has a sustainable source of income for its future growth.
A minimum gift of $10,000 will establish a Named Endowed Fund. These funds may be contributed by way of an individual gift, a gift in your Will, corporate gift, memorial or honor fund collection or perhaps through a special event. It is also possible to build a Named Endowed Fund within a reasonable period of time.
Your fund may be named for yourself, your family or a loved one. It may also be designated for a specific purpose to benefit Hospice Volunteers of Somerset County.
All Named Endowed Funds will be invested together with the General Endowment Fund, but will be reported on separately.