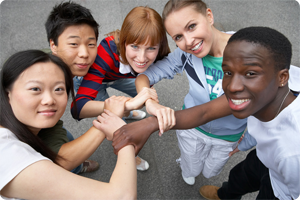 The Hospice Volunteers of Somerset County statement emphasizes the education that is entrenched throughout the HVSC culture; not only internal education, but education to our community. HVSC is striving to be a leader in providing quality life-limiting care. HVSC believes in providing education to patients, families, and communities we serve.
HVSC has provided, at no cost, hundreds of educational in-services to physicians, facilities, and other community agencies. HVSC has experts in a variety of healthcare areas, and is available to present at your meeting times and locations. If you have a special request for a topic not listed, that request can be filled. There is no fee for this service. Contact us today at (207) 474-7775 to request education piece or complete the form below and an Outreach Coordinator will contact you.
Below is a listing of the current offerings:
HVSC Community Presentations that we offer include:
What is Hospice? An overview of HVSC services and programs
What do I say? An interactive communication skills presentation geared to the death and dying situation
How to be a good friend: We discuss ways to be supportive of friends who have experienced a loss, this is for children and adults.
How do I tell the children? In this sensitive program, feelings of children about death and ways to support them are presented.
Grief and the Adolescent: This is a workshop geared to meet the needs of the adolescent; this is a good presentation for school counselors and other concerned adults.
Grief in the workplace: The is a workshop targeted to meet the special needs of grief in any workplace.
Relax, Release, Renew: In this presentation you can learn ways to put your life in balance as a caregiver and help in the grief process.
New Beginnings: Dealing with issues of loss and the steps to take for healing are addressed as well as behavioral changes that may be taking place.
Gifts from the heart: A presentation on planned giving that includes wills, insurance, and trusts. This is a general presentation for anyone that is interested in giving to any organization.
Basic understanding of the VA and Veteran Benefits: A presentation that provides a very broad overview of the Department of Veterans Affairs and presents a brief description of each of the three branches of the VA. This also provides a broad overview of benefits provided by the Department of Veterans Affairs and presents a brief description of key benefits along with relevant resources.
Memorials and Salutes for Veterans and caregivers: A presentation that explains the importance and reason for memorial ceremonies as well as gives basic instruction for conducting a recognition event, this is aimed at making the experience both meaningful for the Veteran and his/her family and easy for those conducting the ceremony.
Coping with the Holiday's: This is an interactive presentation that focuses on managing holiday stresses and grief with more meaning, solace and even joy. Exploring what is hard and what helps can be comforting. Finding your own path through the holidays with the companionship we offer.
Disaster & Crisis Response during the different seasons: In this presentation we discuss the different seasons that Maine offer's, ways that you can be prepared both mentally and physically. We talk about things that you might need if a disaster was to happen, and the effects that it can have on you long after the disaster is over.
Custom Presentation: We can customize any of our presentations to fit your needs. Just let us know what you are thinking and we will work with you to find the right one to build for you.