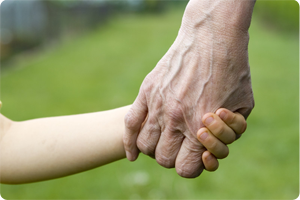 The mission of Hospice Volunteers of Somerset County (HVSC) is to provide support and compassion for those we serve.
Unlike medical hospice, a client does not have to have a prognosis of six months or less to live and can still be pursuing curative treatment.
Once a family has lost a loved one, HVSC provides bereavement services.  Those services include mailings, phone calls, support groups and memorial events.
All our services are provided at no charge to residents we serve.
Volunteers are the backbone of our organization.  Volunteers take a training program that also includes work outside the classroom and each volunteer must undergo a background check.
While most hospice clients receive services in his/her home, some clients are visited in nursing homes.  Families identify the needs that they have such as transportation, meal preparation, respite for the caregiver, taking care of pets, etc. and volunteers donate their time and talents.
HVSC formed in 1989 and has grown in the intervening years.  At a time when the safety net is weakening, we are proud to be able to help our friends and neighbors at a difficult time in their life.